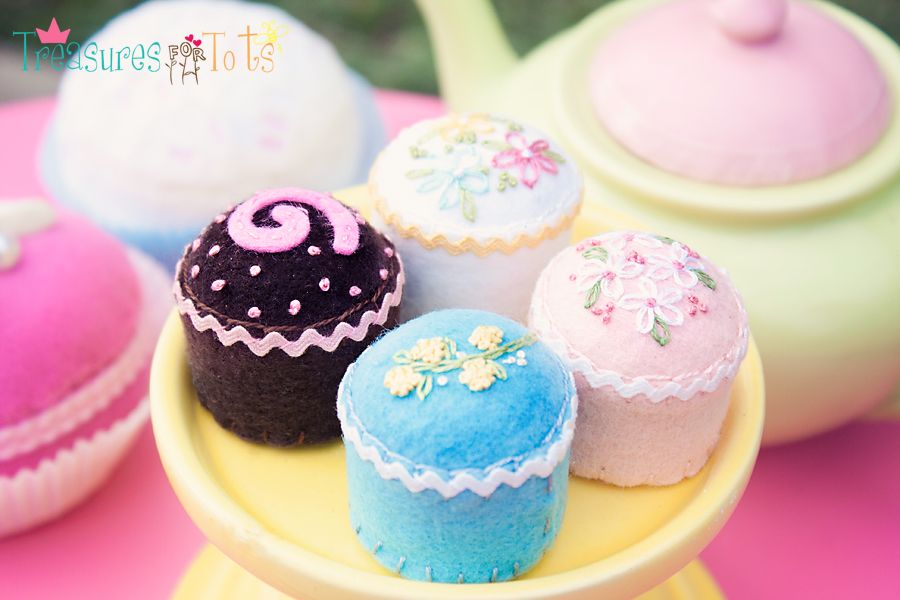 Would you believe they are made using bottle caps?!
Each piece is handmade and then exquisitely embroidered by Cindy from Up the Creek on Etsy.
She makes tiny pincushions (with matching pins) that are totally adorable (I have one!), but I asked her if she'd be willing to make Petit Fours for Serenity too.
She replied back immediately that she would.
She handcrafted an entire yummy set of sweets for Serenity's tea parties!
Cindy was extremely helpful and absolutely wonderful to work with.
All of her work is expertly made and close attention paid to each and every lovely tiny detail!
Serenity was so happy to get them - she loves playing tea party with them!
She thinks they are very pretty - me too!
You can find more of Cindy's sweet treats HERE.
And her oh so cute pincushions HERE.
Cindy shares lots of pictures of her beautiful creations on her Fan Page!