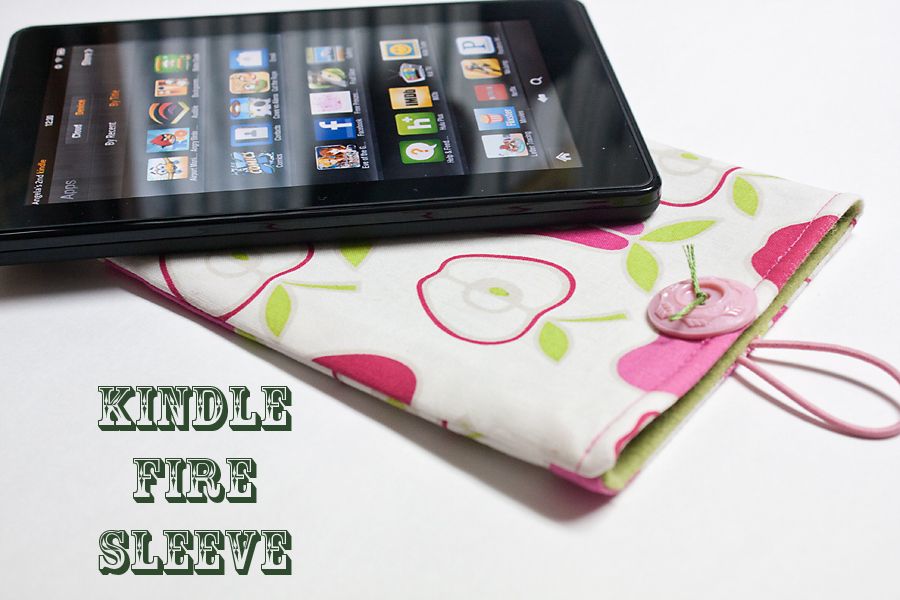 So far, it's living up to all the hype.
Serenity and I played on it all day yesterday and totally love it!
You can't find quite as many Apps as the iPad yet, but then it's only holds 8GB of content.
It's mostly for accessing your Amazon purchases, and if you're an Amazon Prime customer (like me!), you'll find it very convenient.
I'll do a more in-depth post about it once Serenity and I have had a chance to play on it a little longer.
I tried to find a DIY sleeve tutorial for it, but it's so new I couldn't find anything.
It wasn't quite what I was looking for, but close enough!
I had to change the measurements because the Fire is a little smaller than the Kindle Keyboard.
I made a few more adjustments too since I was looking for something that was quick and easy to sew.
Materials: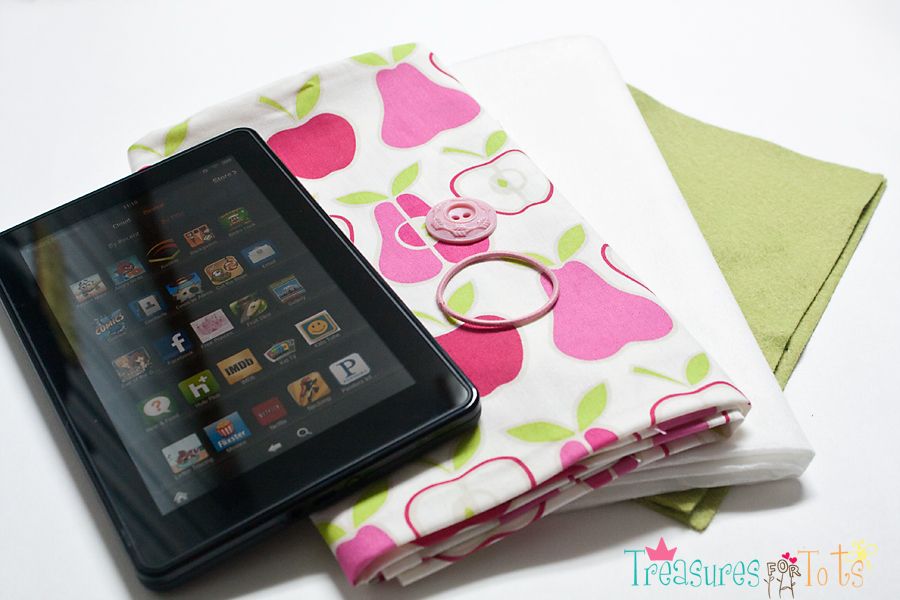 Iron the fusible web on a 9" l x 12" w piece of fabric.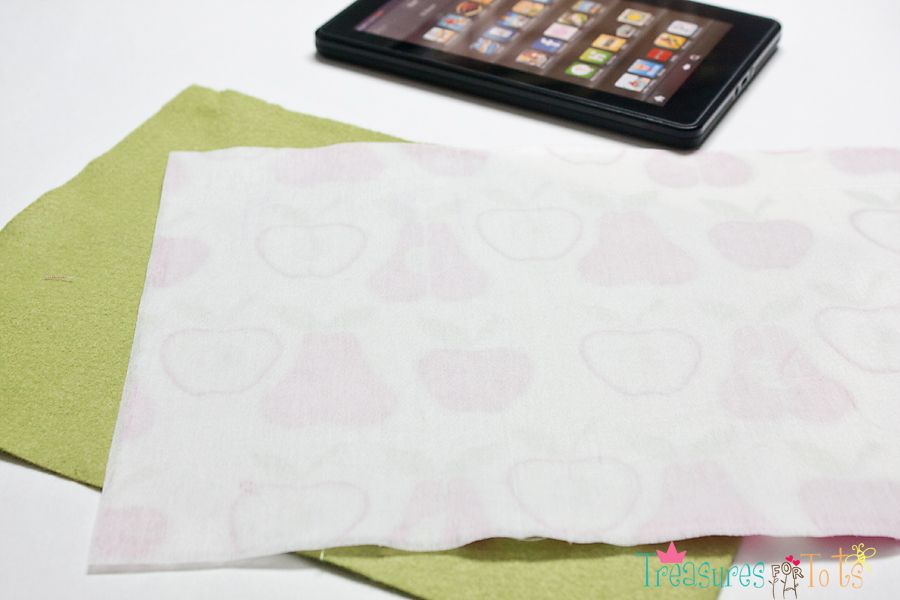 On the right side of the fabric, place the elastic pony at the top edge, 3" from the side (it doesn't matter which side).
Place the felt on top of the fabric, sandwiching the elastic pony in the middle.
Sew across the top using a 1/2" seam allowance to attach the two pieces of material together.
Your project is now one big piece with a "center" seam.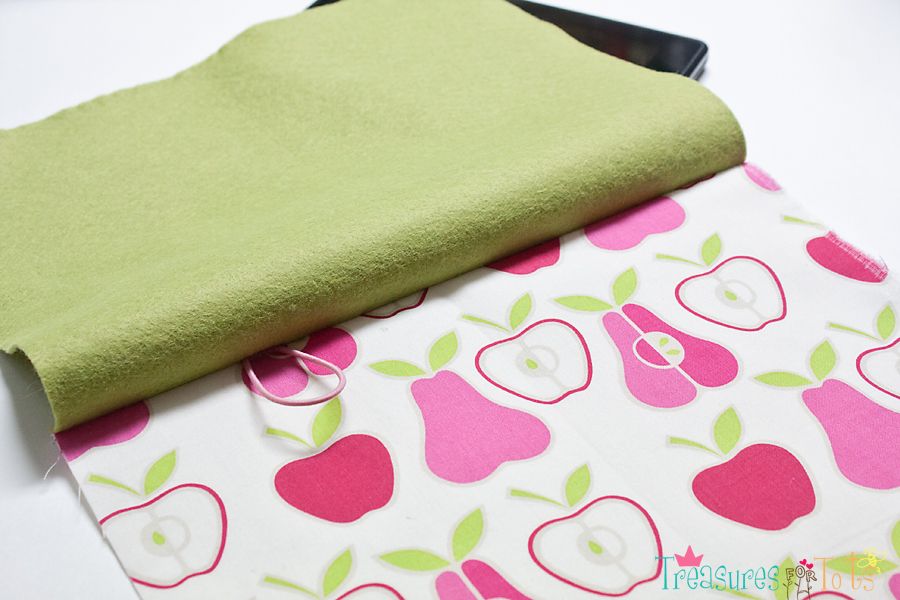 With right sides facing, fold the entire piece in half - it'll be about 6" wide and 18" long.
Using 1/2" seam allowance, sew around the raw edges leaving a 3" opening in the felt.
Turn fabric inside-out by gently pulling the entire sleeve through the opening in the felt.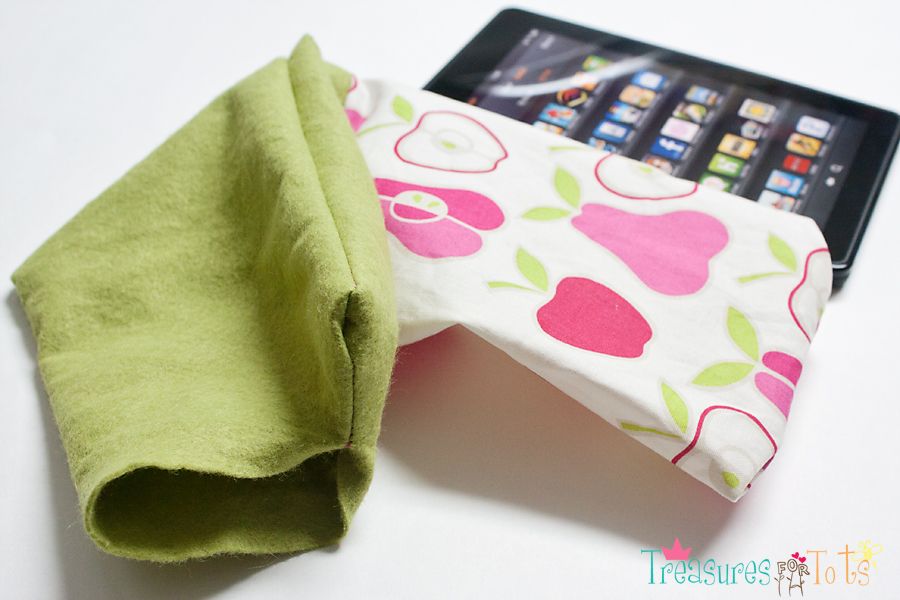 Carefully fold the raw edges of the opening inside and glue closed.
Allow time for the glue to dry before handling the sleeve.
You could use hot glue or a ladder stitch to close the opening too.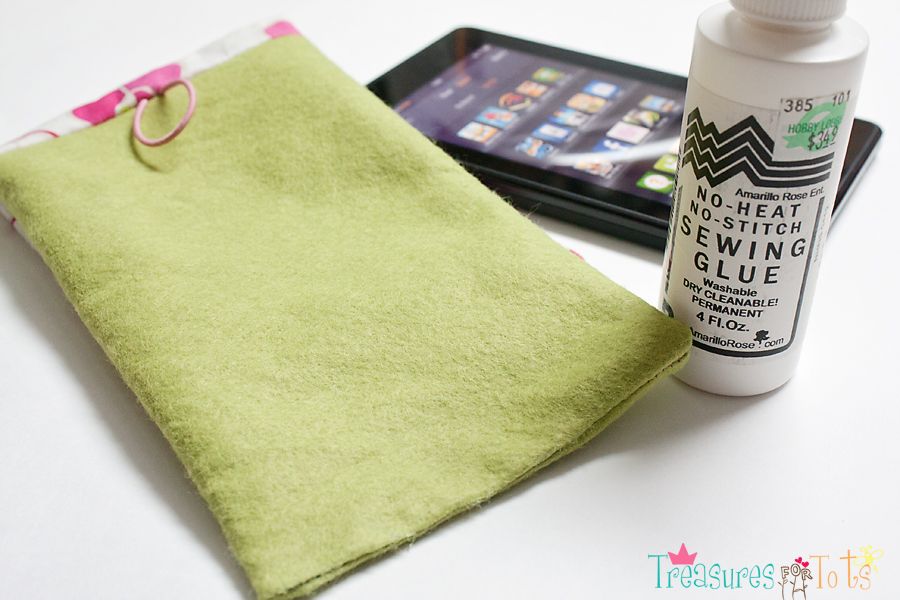 Put the felt lining inside the sleeve while trying to get everything to lay as flat as possible.
It takes a little pinching and pulling to arrange it neatly.

Iron, then top stitch around the opening.
Sew on the button using embroidery floss.