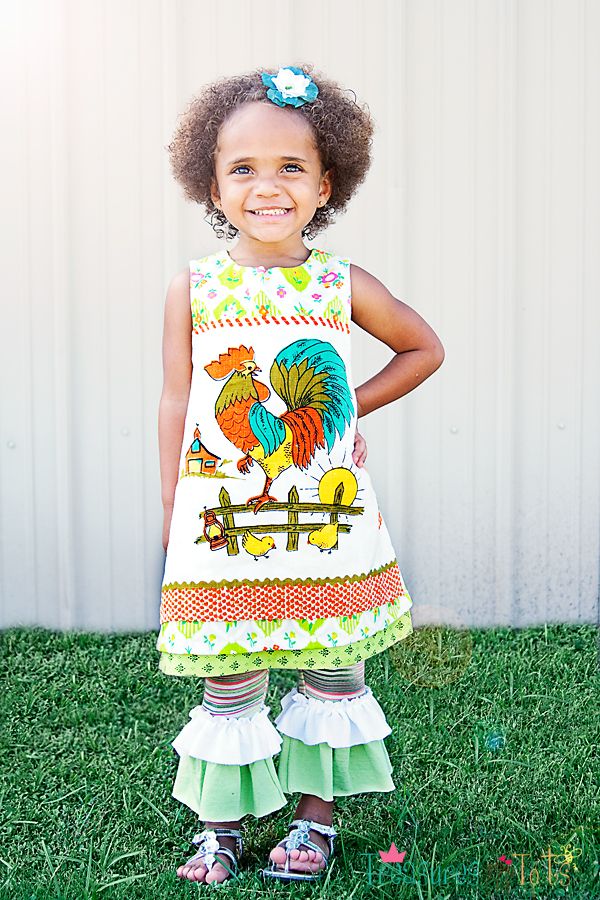 I'd like to share a couple of great Etsy stores I've found over the last few months.

I found the first store through Choosy Chu. Choosy Chu is a wonderful collection of clothes, toys, shoes, and more that was discovered all over the web by

courtneycourtney!

I've managed to nab a few pretty outfits for Serenity by following Choosy Chu on Facebook!

Serenity's adorable ruffle leggings came from tag you "r" it! I first discovered it on Choosy Chu. Tari's lovely creations are made from completely up-cycled and salvaged materials. She's an excellent seller, offers customs, and ships super fast! I plan to buy more ruffled leggings (and Sam Pants) from her in the future!

The second store I found at the beginning of Summer while looking through the children's clothes section on Etsy.

Am I the only one who can look for

hours

at all the beautiful clothes?!

reCollection Clothing also uses up-cycled and salvaged textiles and trims to create some very unique OOAK pieces. Serenity's A-line rooster dress was made from a vintage tea towel, trims, and cotton prints from the 1960's!

Both pieces are extremely well-made and will last for years and years!

I think it's great how these two pieces came together so wonderfully. I bought them months apart, and from ladies who live on opposites sides of the US!

Don't you just love the internet?!

Have fun!