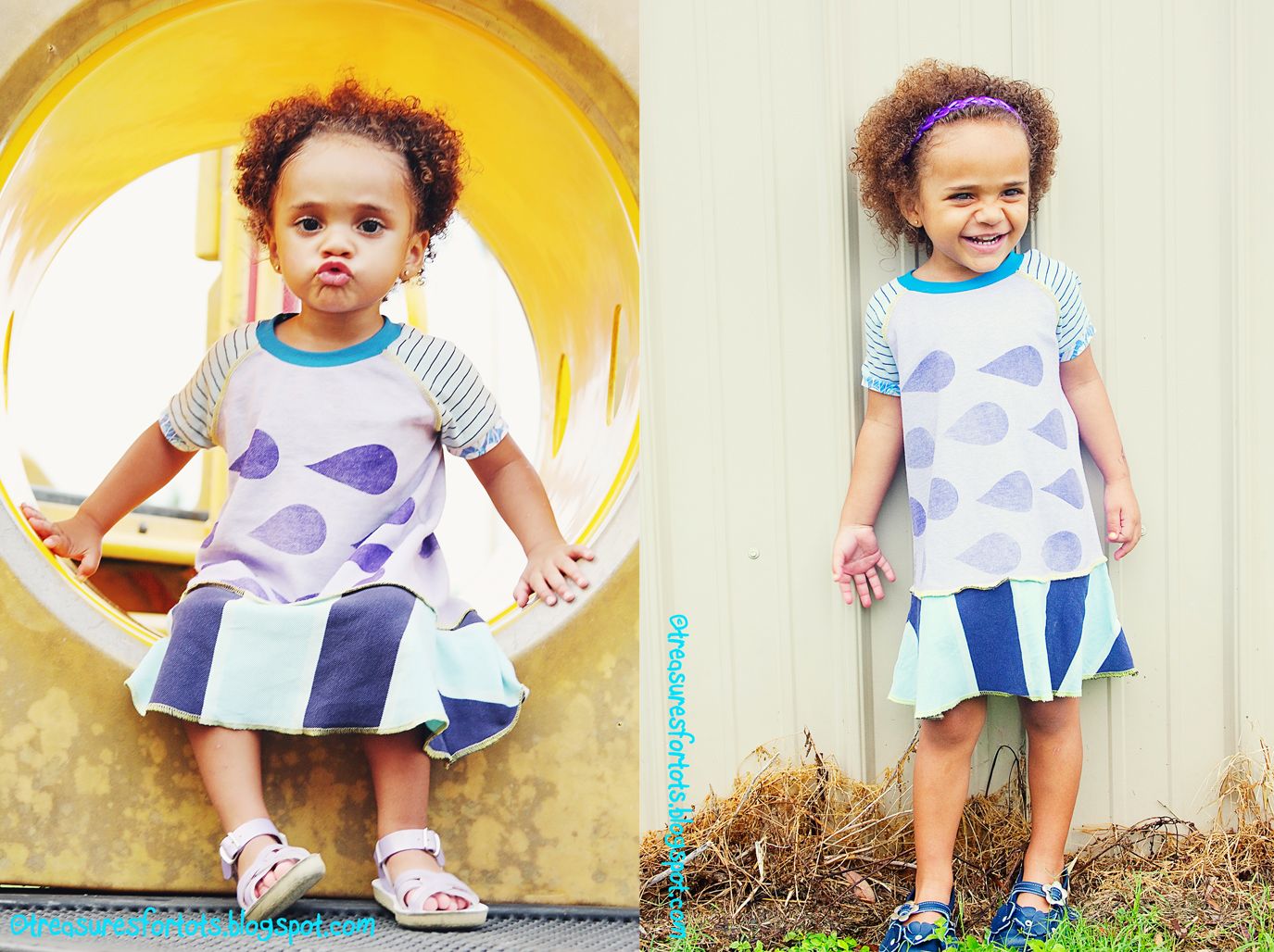 I first discovered courtneycourtney on ZozoBugBaby's blog at the beginning of last year and was blown away with Courtney's amazing creative abilities. The dresses Courtney designs are the result of over 5 years of hard work - and of course lots of pure raw talent!
Her work is art - and it certainly appeals to every little girl! They want to wear her designs not only because are they comfortable, but because

each

dress is a one-of-a-kind masterpiece. Every little Princess loves knowing her dress is extra special because she's the only girl who has one like it!
Serenity gets compliments on her CCs from adults everywhere we go, but the sweetest compliments come from other little girls - they adore her CCs! They always want to touch Serenity's dress too - it's so cute to see them do that!
One of the best features of a CC is how
long
they will fit your child. If a dress becomes too short, just pair it with cute leggings, skirt, or blue jeans and you've got a whole new look. After a couple of years, a CC tunic dress becomes a shirt and will look great with shorts, capris, a skirt, or leggings.
For a CC to survive a whole year of wear on a toddler or young child means it has to be pretty durable too and our CCs have held up in the wash just great.
On the left of both pictures Serenity is wearing a CC from last year, and on the right she's wearing the same CC this year.

I hope y'all enjoyed looking at the pictures!